Home
Team
Team
Senior Completions, Workover & Abandonment Engineer, Calgary, Alberta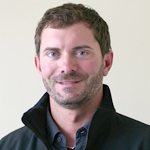 Vince Lozinski, P.Eng.
Vince has over 13 years of Oil and Gas industry experience which includes programming, procurement, project management and operations. He has vast experience in completing deep, sour, high pressure oil & gas wells. Vince has held positions as a Senior operations Engineer for several major producers. His knowledge of technical operations such as fracturing, acidizing, fishing, coiled tubing drilling and logging is excellent.

Since joining Ramdar, Vince has aided our clients in high rate slick water completions, utilizing pump down operations in the Montney formations. He has also performed multi-stage ball drop slick water and hybrid completions in the Cardium formations. Vince has the ability to handle difficult operations on a daily basis. Vince is an analytical thinker who assesses situations objectively and critically, and uses cognitive ability to formulate a logical approach to solve problems.

In his role as Senior Completions Engineer, he functions as key support for clients, field staff. Vince is a professional engineer. He received a Bachelor of Applied Science from the University of of Regina, majoring in Petroleum Systems.