Home
Team
Team
Senior Drilling Superintendent, Calgary, Alberta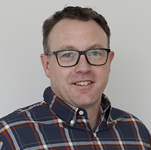 Maurice Hurlburt
Maurice Hurlburt is a highly experienced and knowledgeable drilling superintendent. He has progressive experience in drilling both in the field and office. Maurice has drilled and managed numerous shallow gas, unconventional horizontals and deep HTHP sour Foothills wells in Canada and the United States. In the roll of superintendent, Maurice has executed safety management systems and managed all services from the procurement commercial bid process, technical evaluation and awarding and contracting.

Maurice leverages his field experience to analyze situations and implements quick problem-solving skills to determine the solutions. He is highly motivated with excellent organizational and team building skills.

Neil is a highly organized individual with excellent interpersonal and problem solving skills.